Alumni Reunion Weekends
The House Corp wants to help encourage and facilitate our brothers reuniting in Ann Arbor. Like the groups from '79 and '89 pictured in town for their 40th and 30th celebrations we want to help you enjoy the lifelong bonds formed at Theta Theta. Usually what it takes is one or two brothers getting the ball rolling, picking the right game weekend, and connecting with other guys from your era to spread the word. We can help provide contact information and publish updates here on our website. If you send an email to the [email protected] address we can provide the contact information we have available for the guys your year and the year before and after. We could help track your RSVPs and or provide any updates you think will be helpful. We can even add updates to our newsletter. Is someone from 2010 ready to get their 10 year started? How about a 35th reunion for '85 or 25th for '95? Let us know how the House Corp can help.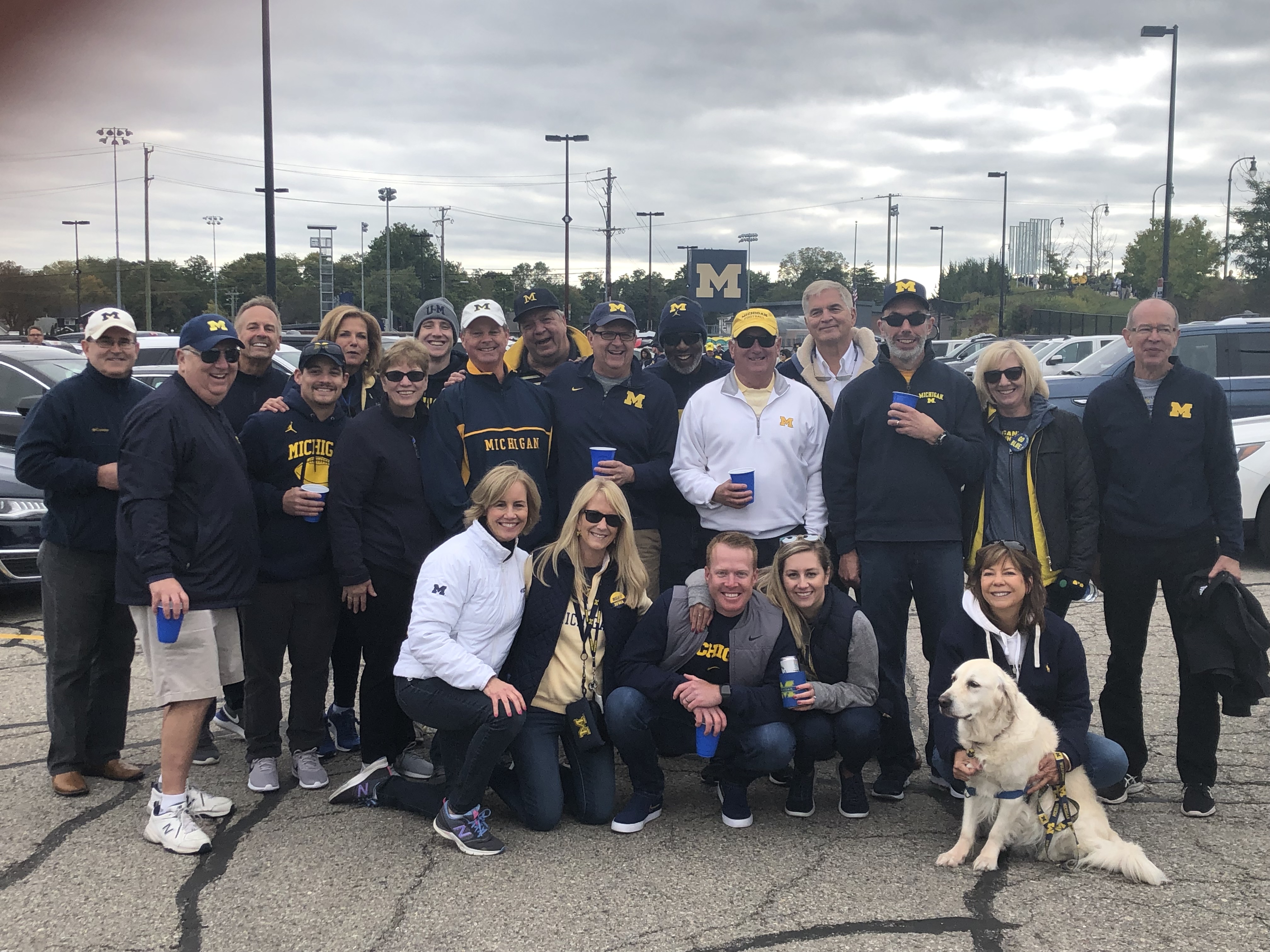 Iowa 2019 Tailgate. Brothers noted from left to right amongst friends in back row are: Ted Gordon '79, Howard Hockstad '79, John Cackowski '77, Rick Simon '79, Kurt Wilder '81, Mike McInerney '79, Mark Rabidoux '78, and Bob Merz '79.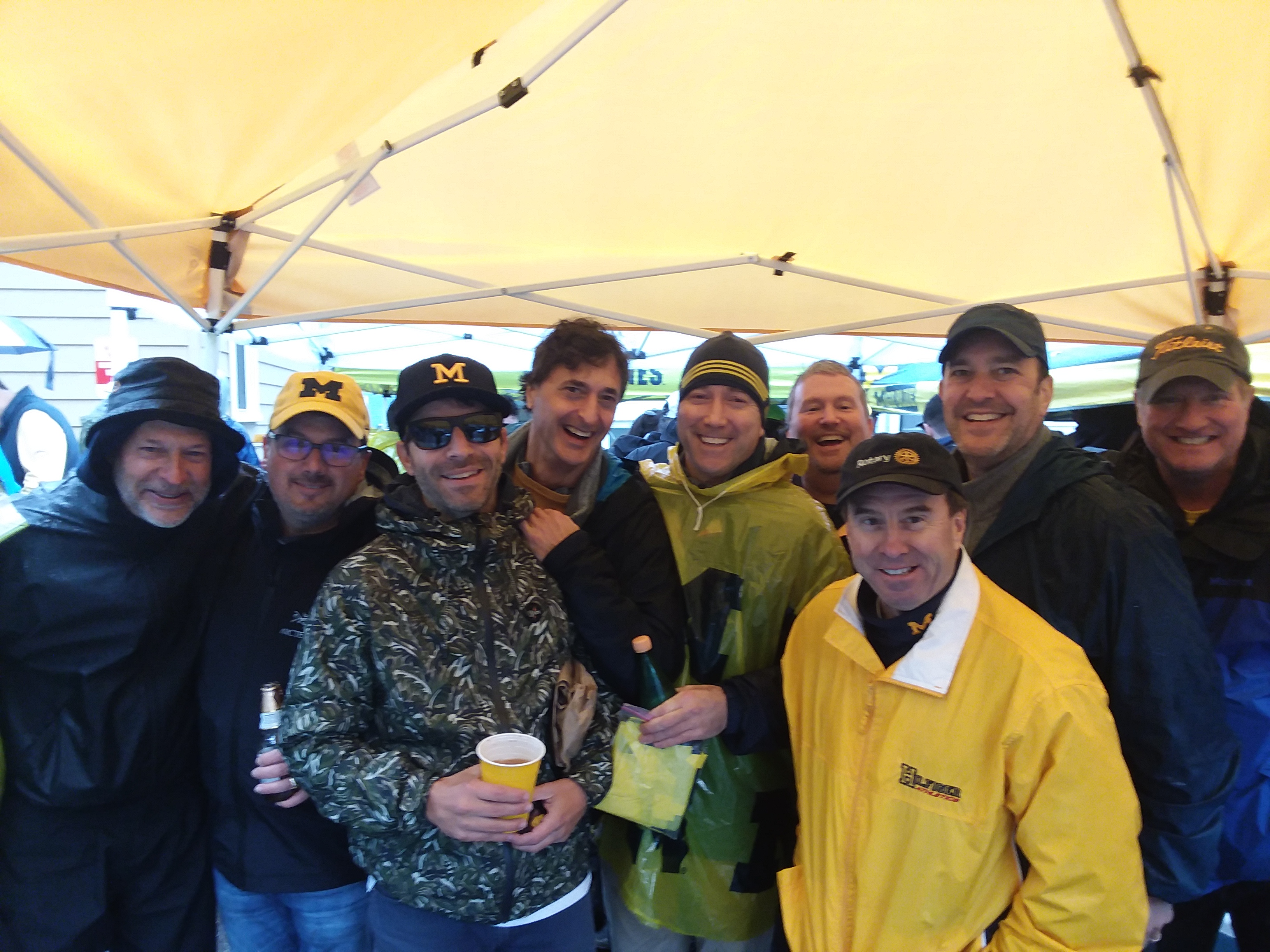 Tailgating before a rainy victory over Notre Dame - Mike Esper '89, Ben Dolan '89, Andy Steketee '89 , Scott Burnham '89, Tripp Moore '90, Rick Brown '87, Cliff Wilcox '83, Rich Weinstein '89 , Tom Roth '83